Neuroendoscopic followed by microsurgical approach for the treatment of pilocytic astrocytoma of the pineal region
Keywords:
Pineal region; Pilocytic astrocytoma; Hydrocephalus; Supracerebellar infratentorial approach
Abstract
Pilocytic astrocytoma is a low-grade tumor that can affect the pineal region and has a potential life-threatening presentation with obstructive hydrocephalus. This video presents the case of a child who underwent an endoscopic third ventriculostomy with tumor biopsy and for whom a supracerebellar infratentorial approach was chosen after confirmation of the diagnosis of a pilocytic astrocytoma. Herein, we discuss the technical details of both procedures, such as the single burr hole in the neuroendoscopic approach, the ventricular landmarks and identification of the venous sinus through neuronavigation, the anatomical landmarks during the supracerebellar infratentorial approach, and the use of ultrasonographic aspiration.
Downloads
Download data is not yet available.
References
1. Sari E, Sari S, Akgun V, et al. Measures of ventricles and Evans' index: from neonate to adolescent. Pediatr Neurosurg. 2015;50(1):12–17. doi: 10.1159/000370033
2. Liebelt BD, Chen F, Biroli A, Zhao X, Nakaji P. One- vs two-burr-hole technique for combined endoscopic third ventriculostomy and pineal region biopsy: volumetric analysis of brain at risk. Oper Neurosurg (Hagerstown). 2020;19(2):175-180. doi: 10.1093/ons/opaa010
3. Samadian M, Maloumeh EN, Shiravand S et al. Pineal region tumors: long-term results of endoscopic third ventriculostomy and concurrent tumor biopsy with a single entry approach in a series of 64 cases. Clin Neurol Neurosurg. 2019;184:105418. doi: 10.1016/j.clineuro.2019.105418
4. Zhang XA, Qi ST, Fan J, Huang GL, Peng JX. Arachnoid membranes in the posterior half of the incisural space: an inverted Liliequist membrane-like arachnoid complex. J Neurosurg. 2014 Aug;121(2):390-6. doi: 10.3171/2014.3.JNS132206. Epub 2014 May 2. PMID: 24785320.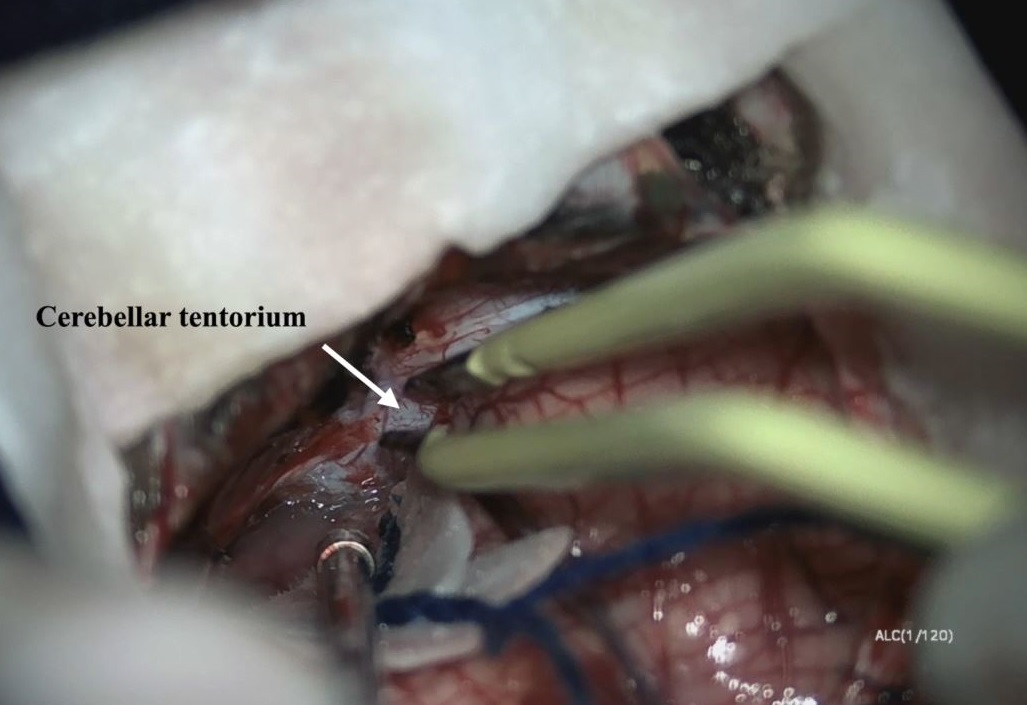 Downloads
How to Cite
1.
Furtado LM, da Costa Val Filho JA, Dantas F, de Sousa CM. Neuroendoscopic followed by microsurgical approach for the treatment of pilocytic astrocytoma of the pineal region. Arch Pediat Neurosurg [Internet]. 2021 Aug. 23 [cited 2022 Jun. 26];3(3(September-December):e882021. Available from: https://archpedneurosurg.com.br/pkp/index.php/sbnped2019/article/view/88
License
Copyright (c) 2021 Leopoldo Mandic Furtado, José Aloysio da Costa Val Filho, François Dantas, Camila Moura de Sousa
This work is licensed under a Creative Commons Attribution 4.0 International License.
When publishing in Archives of Pediatric Neurosurgery journal, authors retain the copyright of their article and agree to license their work using a Creative Commons Attribution 4.0 International Public License (CC BY 4.0), thereby accepting the terms and conditions of this license (https://creativecommons.org/licenses/by/4.0/legalcode).
The CC BY 4.0 license terms applies to both readers and the publisher and allows them to: share (copy and redistribute in any medium or format) and adapt (remix, transform, and build upon) the article for any purpose, even commercially, provided that appropriate credit is given to the authors and the journal in which the article was published.
Authors grant Archives of Pediatric Neurosurgery the right to first publish the article and identify itself as the original publisher. Under the terms of the CC BY 4.0 license, authors allow the journal to distribute the article in third party databases, as long as its original authors and citation details are identified.